As a pet lover you know what your beloved four-legged friend needs: a warm bed, tasty, nutritious food, plenty of room to play, long walks, but most of all a loving human family. Sadly, not every pet gets the home it deserves. Many cats, dogs and small pets are homeless. The lucky ones are taken in and looked after by animal charities.

In order to help pets in need zooplus has launched the exclusive new brand
"zoolove by zooplus"
. The idea behind the brand is simple: 10% of the sale price (excluding VAT) of all zoolove products sold will be donated to an animal charity. Whenever you buy a zoolove product you are not only being nice to your own pet, you are helping another pet dreaming of a good home.
Just a little means a lot - zoolove cares!
The zoolove range is available only at zooplus and includes a selection of premium pet food and treats as well as stylish accessories for your cat or dog. Treat your pet and make a difference.
Our current charity is: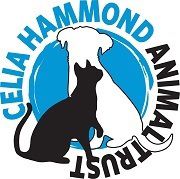 Celia Hammond Animal Trust
A note from the charity:
The Celia Hammond Animal Trust (C.H.A.T.) are a long-standing regional charity operating in London and throughout the South East to help stray, abandoned and unwanted animals. Founded in 1986 by 1960s model and anti-fur campaigner Celia Hammond, the original aim of the charity was to open a low cost neutering clinic to control the feral animal population.
The first clinic opened in Lewisham in 1995 followed by Canning Town in 1999. Since this time, the Trust have opened a Rehoming Centre in Brede (near Hastings) and a charity shop in the nearby village of Wadhurst, East Sussex (which also hosts the Head Office). In addition to low cost neutering and veterinary services, the London clinics provide rescue and rehoming services for literally thousands of cats and kittens each year.
The dedicated team of hands-on staff and volunteers provide a 24/7/365 service across all sites dedicated to achieving our aims and objectives:
- To provide care and refuge for cats and kittens both feral and domestic
- To promote the welfare of animals through example and education
- To humanely reduce the population of dogs and cats by neutering, as opposed so many animals are being put down
- To provide low cost neuter/vaccination clinics for animals belonging to people on benefit
- To provide low cost treatment in our clinics for sick/injured animals whose owners do not qualify for help from the major charities
- To operate a rescue service for animals, both domestic and feral
- To provide long and short-term sanctuary accommodation and rehoming facilities for rescued animals
- To investigate complaints of cruelty and neglect
C.H.A.T maintain a strict non-destruction policy unless animals are suffering with a terminal illness or are hopelessly injured and beyond any veterinary help.
You can visit their website
here
.
To suggest an animal charity go to our
zooplus Facebook Page